Tattoo of the Day
01.10.16
Tune in @ 8:00 pm EST to www.offthemaplive.com for a chance to chat with Oliver Peck, Cory Ferguson, Teresa Sharpe, Jess Yen, Jesse Smith, Jeff Gogue, Hannah Aitchison, Nikko Hurtado and BJ Betts.
We'll have our live chat up and running for you to ask questions in and will be giving away a ton of awesome prizes to a handful of lucky viewers.
See you soon!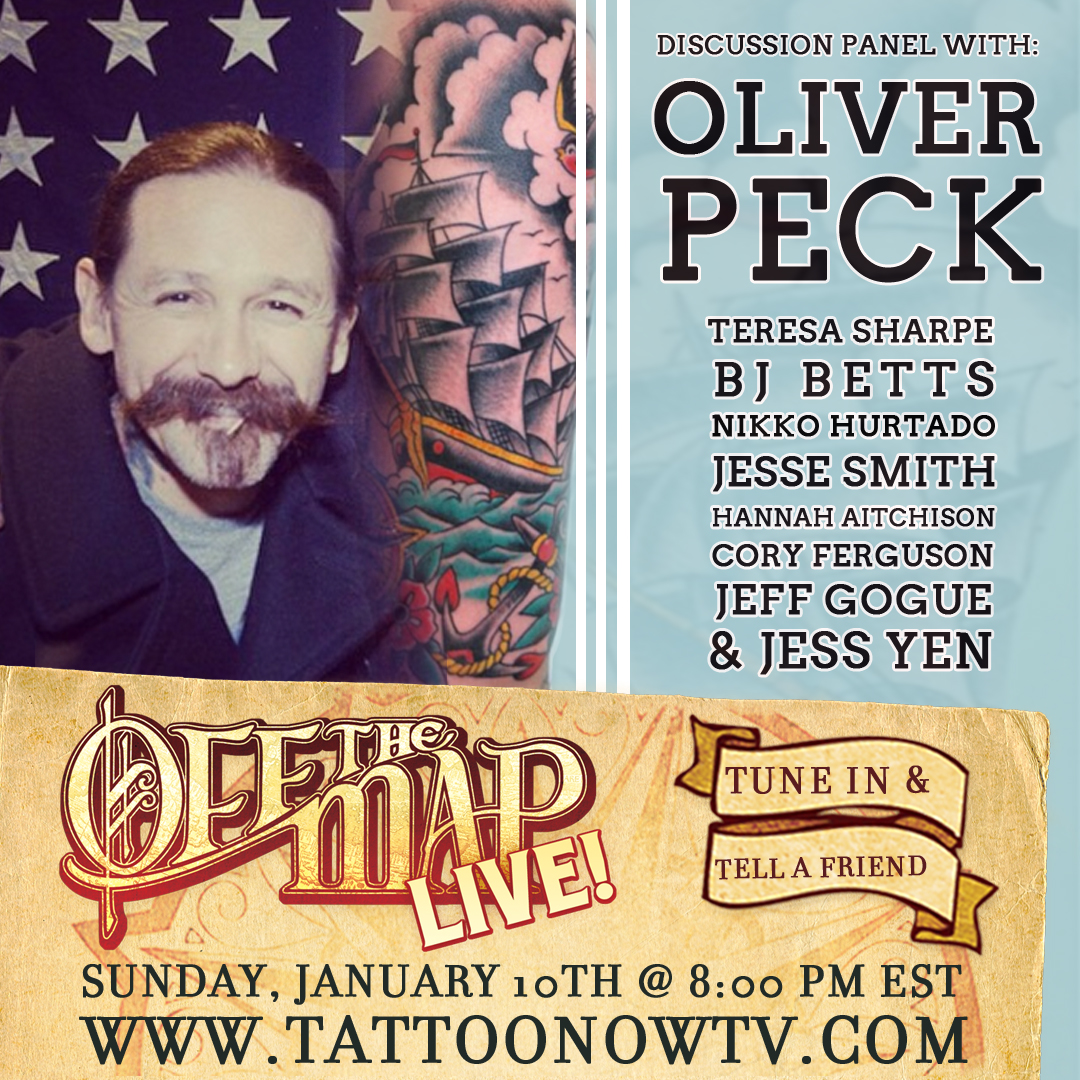 12.27.15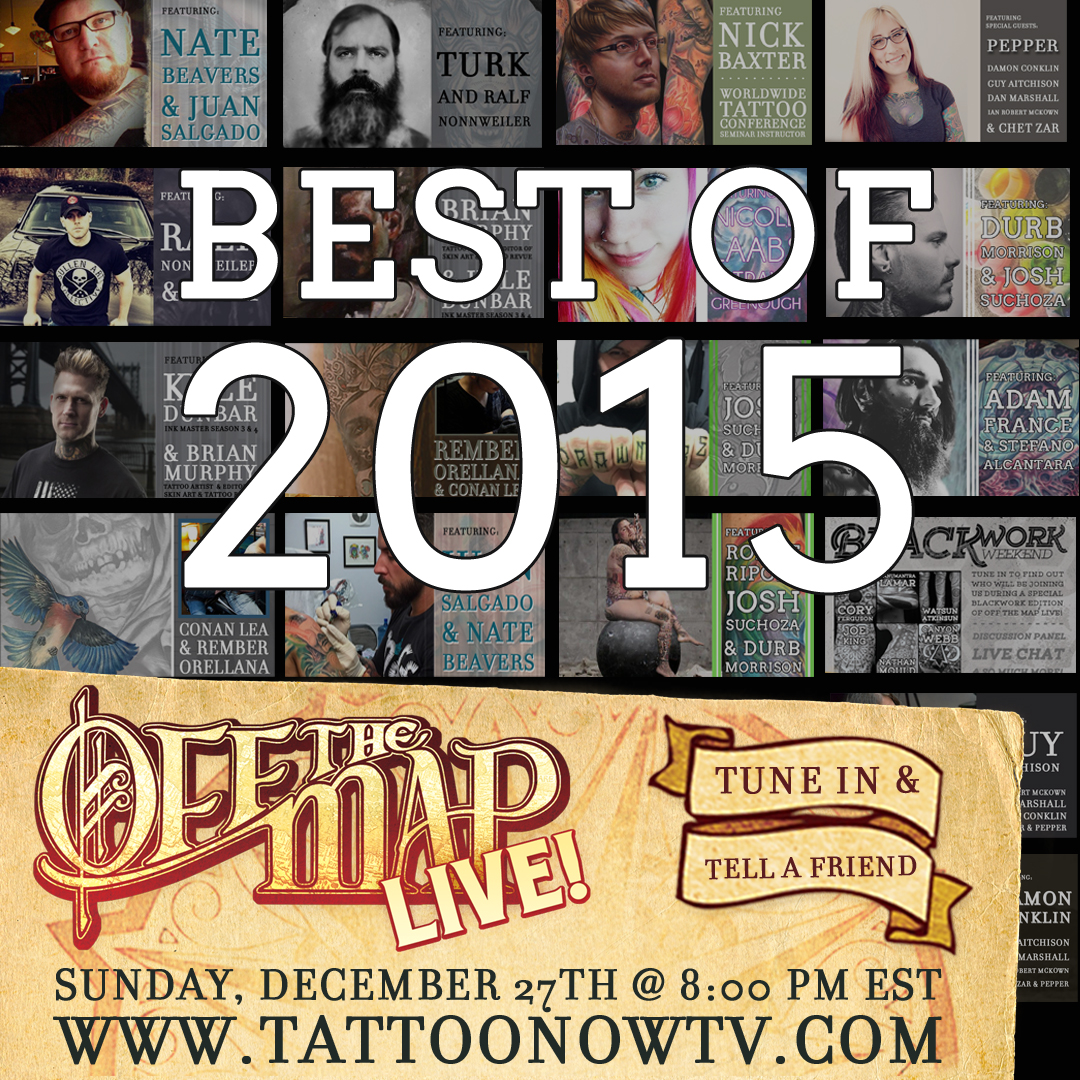 Join Off the Map LIVE! tonight at 8 PM EST for a special episode of your favorite tattoo television show on TattooNOWtv.com.
This time around we'll be recapping 4 standout interviews from this past year and reliving some of the best conversations . We'll also have our host, Ben Licata in front of the camera, touching on other highlights from the Off the Map LIVE! world. Be sure to stick around til the end for some hilarious bloopers!

PS. Thanks for sticking with us and tuning in every week! You rule and we definitley couldn't do this without all of your support, interest, and engagement. Each and every viewer makes a difference, so keep watching and help us spread the word in 2016.
SEE YOU AT 8 pm EST on www.tattoonowtv.com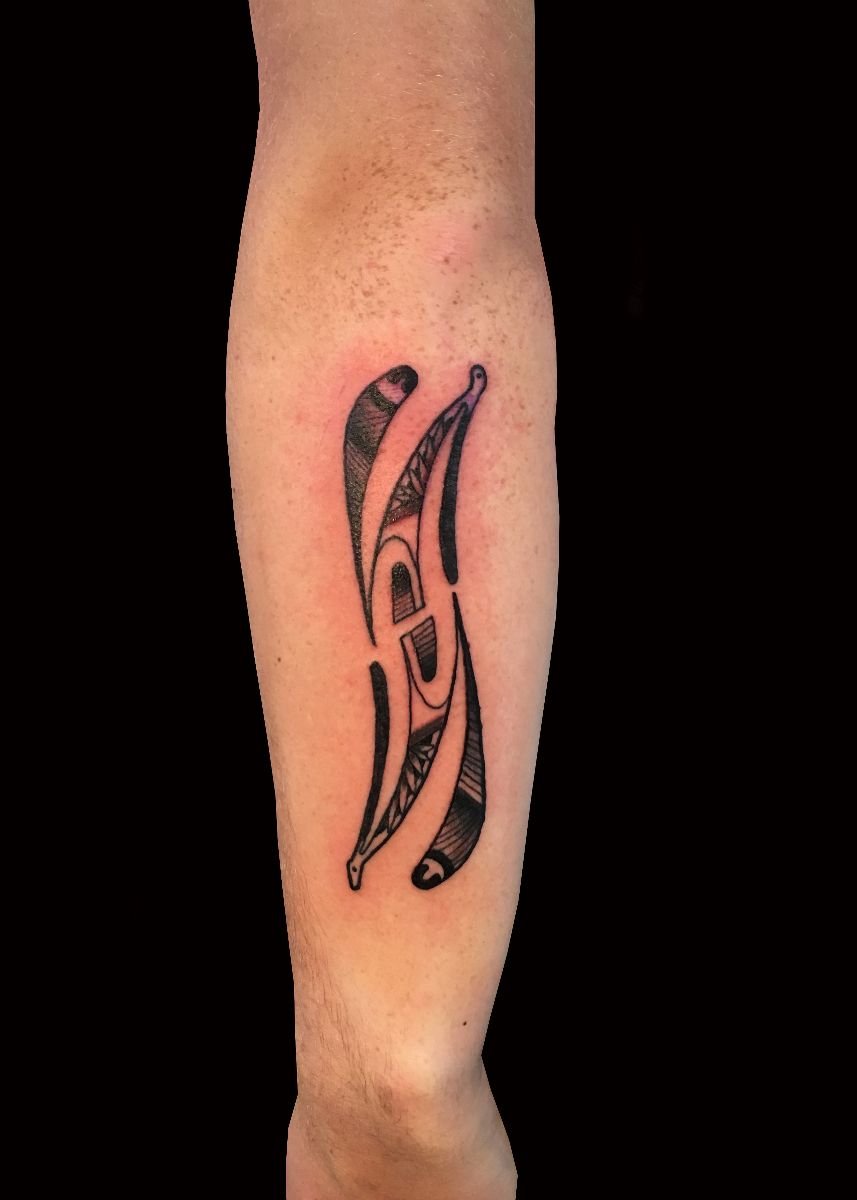 Welcome to Charlestons SC's Best tattoo shop! We were voted best tatto studio by the people through the City Papers BOC2015! Thank you for all of our supporters and clients that allow us to do our thing so that we are able to keep on providing you with the upmost quality of work! We look forward to many more years like it and will always give you our 110%
It has been a little over one month since Laura Jade joined the Off The Map Northwest crew. She is settling in to the Sothern Oregon lifestyle and we couldn't be happier to have her on board! 2016 is going to be an amazing year for Laura Jade with lots of conventions and adventures to come!
Take a look at some of the work she's done since being with Off The Map Tattoo!